Choosing the right broker is crucial for success. With many options available, finding a reliable and reputable forex broker can be a daunting task. Whether you are a seasoned trader or just starting your forex journey, having access to a trustworthy platform and exceptional trading conditions is essential.
In this article, we dive into the realm of forex trading and present you with, a comprehensive guide to the top 5 brokers for forex traders. Our aim is to provide you with valuable insights and help you make an informed decision when selecting a broker that aligns with your trading goals and preferences.
What is Forex Trading?
Forex trading, also known as foreign exchange trading, is the process of buying and selling currencies in order to profit from the fluctuations in their exchange rates. It involves trading currency pairs, such as EUR/USD or GBP/JPY, with the goal of buying a currency at a lower price and selling it at a higher price, or vice versa. Forex trading takes place in the global decentralized market, where participants, including banks, financial institutions, corporations, and individual traders, exchange currencies. It is a highly liquid market that operates 24 hours a day, five days a week. However, it is important to note that forex trading carries risks, and individuals should carefully consider their financial situation and risk tolerance before engaging in this activity.
Must Read:How to Download Social Media Videos & Apps To Use
These are The Top 5 Brokers for Forex Traders
FXTM is number 1 on the list of the top 5 brokers for forex traders because it is a renowned international CFD and forex broker which maintains a solid reputation for its commitment to regulatory compliance. Regulated by esteemed authorities such as the UK's FCA, Cyprus' CySEC, and Mauritian FSC, FXTM offers traders a sense of security and trustworthiness in their operations.
However, it's worth nothing that as of March 2021, FXTM ceased its retail operations in the European Economic Area (EEA) under CySEC regulation. Consequently , only professional clients are eligible to utilise FXTM's services in this region, reflecting the broker's strategic adjustments to regulatory changes.
This is a prominent player in the online trading industry , has been making waves with its offerings for traders. OctaFX offers a two-fold trading experience, primarily entered around its MetaTrader platform and its proprietary web and social copy-trading platform.One of OctaFX's unique features is its competitive pricing. The broker has made commendable efforts to offer low-cost trading solutions to its clients therefore qualifies to make it the list of the top 5 brokers for forex traders.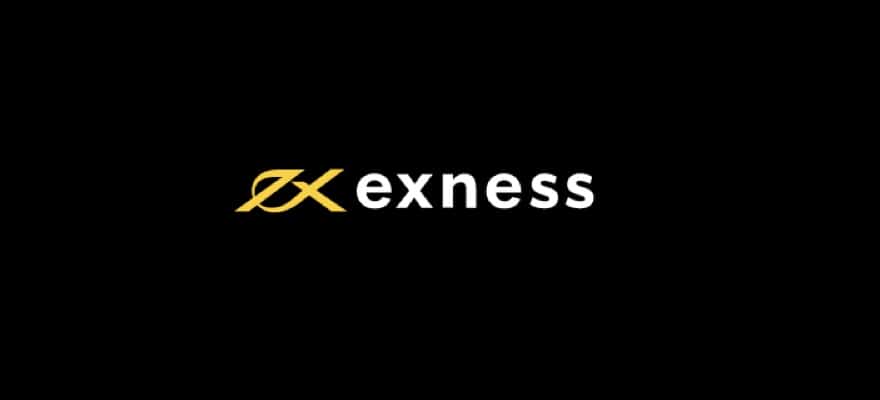 I cant go without mentioning Exness as one the top 5 brokers for forex traders as it has been a well-established player in the trading arena and has been providing trading services to traders worldwide since its inception in 2008.
One of the most critical aspects of evaluating a broker is its regulatory compliance. Exness shines in this regard, holding multiple regulatory licenses from reputable authorities across different jurisdictions which includes: FCA, CySEC, FSCA, FSC, FSA-S, BVI FSC, CBSC, FSA.
Excess offers a versatile trading experience through its support for popular trading platforms. Traders can choose between MetaTrader 4 (MT4), MetaTrader 5 (MT5), Web Trader, Mobile Trading.
FxPro has been in the forex brokerage industry since its establishment in 2006. Originally a Cypriot Investment Firm (CIF), FxPro acquired the well-known forex brand, NorthFinance, solidifying its presence in the market. Both FxPro and NorthFinance were initially based in Cyprus, but FxPro has since expanded its reach to various forex hubs worldwide, aiming to bring its exceptional products and services closer to its clients. With a strong global presence, FxPro operates through several divisions, each catering to specific regions. FxPro UK Limited serves as the company's headquarters, providing top-notch services to clients in the UK and across the globe, this is why it is part of the top 5 brokers for forex traders.

Hotforex is a brand name of HF Markets Limited and an award-winning Forex and commodities broker. This Forex broker was founded in 2010, and it is well-known for offering a wide range of services, technical tools, demo accounts, and incredible bonus platforms.
They primarily provide Forex brokerage services in the EAA region, but they also have several parallel regulations that allow them to provide services in other countries such as Dubai, England, and South Africa.
HotForex, being a regulated forex broker, provides a secure trading environment and excellent trading conditions. They provide traders with access to over 1000 trading instruments, including FX, metals, energy, stocks, indexes, and commodities.
They provide a variety of account options. You can select from six distinct account types, each with tight spreads, cheap commissions, and quick trade execution. There are also two industry-leading platforms to choose from MetaTrader4 and MetaTrader5.
Conclusion
In conclusion, the world of forex trading is a dynamic and ever-evolving landscape, where choosing the right broker is paramount to your success, we've explored the top 5 brokers for forex traders to help readers/traders know about the various brokers available and to help them choose the most suitable broker.